About John O'Dowd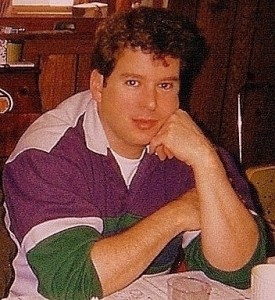 John O'Dowd is a freelance writer and celebrity biographer, and the author of Kiss Tomorrow Goodbye: The Barbara Payton Story, which was published by BearManor Media in 2007. His over two dozen interviews and articles about noted actors and recording artists have appeared in Filmfax, Outre, Discoveries, Motown Chatbusters, Phantom of the Movies' Videoscope, Cult Movies, Chiller Theatre, Femme Fatales, Weird NJ, Glamour Girls: Then and Now, and Psychotronic Video magazines, as well as on the Internet. He has worked in the publishing industry since 1989, beginning his career at the New Jersey-based Gordon Publications. John is a fourth generation resident of the Pine Brook section of Montville Township, NJ, where his family owned and operated a successful, statewide dairy business for over 80 years. He is currently working with 1950s cult movie actress and former Playboy Playmate Sally Todd on her memoir, tentatively titled A Wild Child in Hollywood. John is also working on a photo book titled Barbara Payton: A Life in Pictures, which will contain over 600 rare and previously unpublished images from the life and career of the late actress, as well as associated text from John and Barbara's best friend and sister-in-law, Jan Redfield.

Learn more about John O'Dowd by reading the interview from 2008 by Tommy Garrett by clicking on the image below:
Leave Reply
You must be logged in to post a comment.